Optics MSA: QSFP-DD Puts PAM4 Signaling in the Driver's Seat
19 February 2019 / by Matt Bolig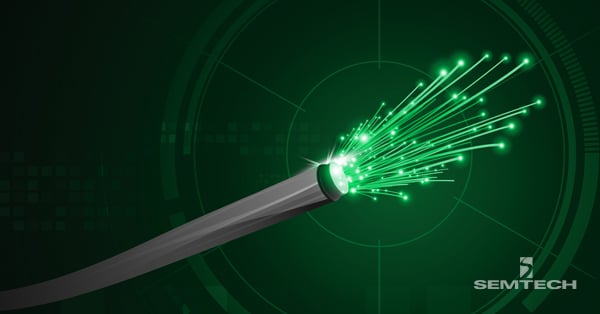 The dual-density version of the Quad Small Form-factor Pluggable (QFSP) Multi-Source Agreement (MSA) module standard looks set to be the rule for new line-cards, following a raft of demonstrations and alpha module tests in 2018. The hidden message of the QSFP-DD craze is not the physical characteristics of the module itself, but what it says about the turn to advanced signaling methods. Half a decade ago, QSFP28's arrival heralded the coming dominance of 25Gbps electrical channels using NRZ signaling. Now, QSFP-DD, and its larger cousin, the octal SFP or OSFP, use PAM4 signaling. This most often uses 50Gbps channels, but QSFP-DD is flexible enough to use eight-channel interfaces in a variety of implementations: 25G x 8 for 200Gbit Ethernet, 50G x 8 for 400Gbit Ethernet, and perhaps some early 100G x 8 for a pre-standard 800Gbit Ethernet.
The slow evolution of pluggable optics MSAs has all but eliminated larger WAN-style optical modules (CFP types), while providing interoperability in physical and electrical standards through informal agreements rather than mandates from standards bodies. The original Small Form-factor Pluggable, or SFP, helped standardize and drive 10Gbps networks. The quad-channel QSFP was useful in migrating 10Gbps to 40Gbps networks. Then the faster successor, QSFP28, proved even more useful in driving 28Gbps channels that used NRZ coding. Four of these 28Gbps channels could be used to implement an effective 100Gbps module.
In 2017, PAM4 still was the emerging signaling for both 50Gbps channels, and for single-lambda 100G Ethernet. The long-time use of NRZ for 10Gbps and 25Gbps channels certainly will not disappear overnight. But the maturation of PAM4 technology (analog and digital instantiations) has placed the new signaling method at the forefront of the newest higher-speed Ethernet implementations. In fact, the Institute of Electrical and Electronics Engineers (IEEE) has approved PAM4 as the preferred signaling for all 50Gbit, 100Gbit and 200Gbit and 400Gbit Ethernet standards within the umbrella 802.3bs, 802.3cd and 802.3ck standards. Additionally, MSAs such as the 100G per Lambda group are organizing to fill out PAM4 signaling for the entire data center ecosystem.
Over the past decade and a half, Semtech has delivered industry-leading CDR platforms integrating its ClearEdge® and FiberEdge™ platforms for 10Gbps and 25/100Gbps NRZ optical modules. Maintaining the theme of minimizing cost, power, footprint, and ease of design, the newly announced Tri-Edge CDR platforms will deliver the same benefits for PAM4 signaling addressing the next generation of optical modules from 50Gbps to 400Gbps and beyond.
This blog is the second in a series on Signal Integrity industry trends. Read part one here and subscribe to Semtech's monthly blog digest for regular updates.
Learn about Semtech's applications for networking and optical communication, and download the Optical & IC Selector Guide.
Semtech will be at the OFC Conference in San Diego March 5-7.
Semtech, the Semtech logo, and ClearEdge are registered trademarks or service marks, and FiberEdge is a trademark or service mark, of Semtech Corporation.