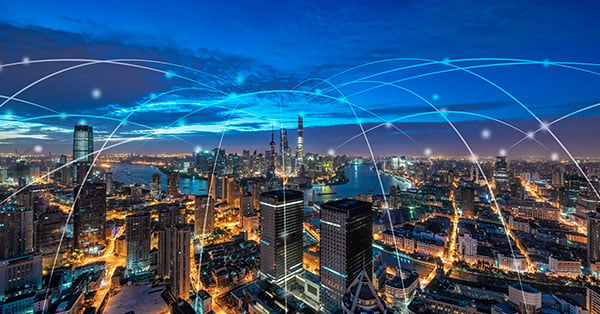 Semtech's

New Portfolio of AirVantage

®

Services is Here to Make IoT Easier
10 November 2023 / by Ross Gray
We are excited to announce the launch of our AirVantage portfolio of services, specially designed to help you simplify every aspect of IoT.
With AirVantage Services, we streamline and simplify the complexities of IoT deployments, making it easier for businesses to leverage the power of IoT technology. Our updated AirVantage Services help you easily connect, control and get more insights (and value) from your IoT deployments. If you want the benefits of IoT but not the heavy lifting to make it all fit together, we have AirVantage Managed Solutions so you can let us make it work while you focus on your business.
What does this mean for you?
Faster and easier IoT deployments, helping you get up and running quickly and efficiently

Greater control and access to valuable information, allowing you to make informed decisions and optimize your IoT solutions.

Improved efficiencies and streamlined operations, saving you time and resources.
So, what's included in our comprehensive portfolio of services?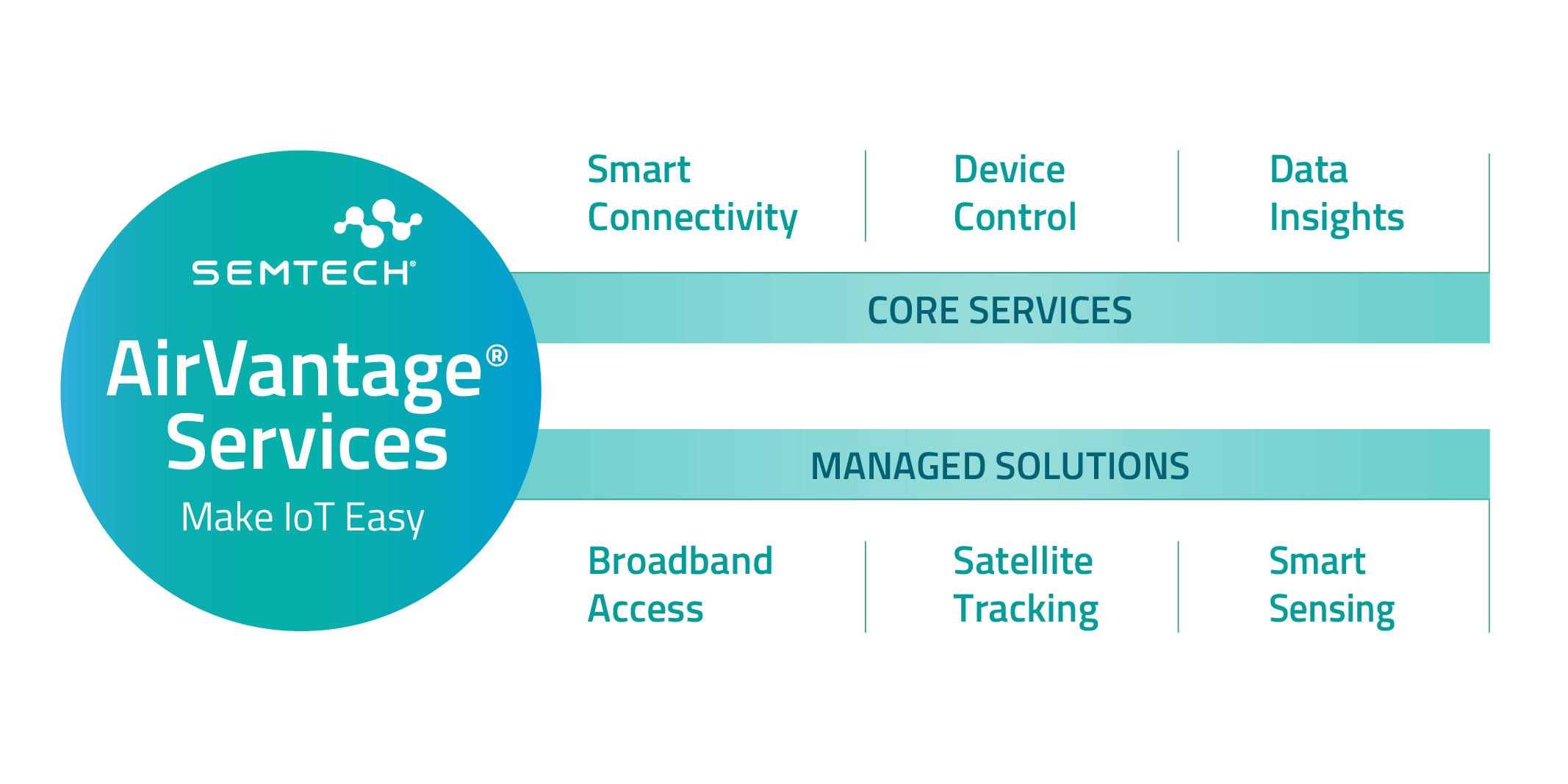 AirVantage Smart Connectivity - Our flagship connectivity services offer One Global SIM and One IoT Management Platform from One IoT Partner. With our SIMs operating across 600 networks in over 190 countries and territories, you can enjoy maximum coverage and uptime. Additionally, our 24/7/365 Global Network Operation Center (GNOC) aims to provide reliable connectivity around the clock.
AirVantage Device Control - Our cloud service offers secure onboarding, configuration, monitoring, and management of your cellular modules, gateways, and LoRaWAN™-based devices. Whether you need to manage a small-scale or large-scale deployment, our service has you covered throughout the entire device lifecycle.
AirVantage Data Insights - Securely manage and orchestrate data from your devices to the cloud application. Get real-time status information for connected assets and see demonstrable improvements in automating supply-chain processes, optimizing asset utilization, and reducing operating costs.
In addition to our core services, we also offer AirVantage Managed Solutions that take the burden of IoT deployment off your shoulders. With our turnkey solutions, you can focus on your core business while we handle the complexities of deploying, managing, and maximizing the benefits of IoT. AirVantage Managed Solutions comes in 2 offerings today, with more coming online very soon:
Firstly, we have Broadband Access - a fully managed offering that provides stress-free, cost-effective, and reliable internet management for a complete solution under a single vendor. Broadband access is currently available across North America, with expansion to Europe on the horizon.

And for companies with global assets that often operate outside the reach of cellular networks, we offer Satellite Tracking - a managed solution for precise asset tracking
We are always adding new services to our portfolio, so stay tuned for more updates!
Ready to get started on your IoT journey?
Speak to your representative or contact us today at https://www.sierrawireless.com/iot-services/ to discover how our enhanced AirVantage Services can make IoT easier and more accessible for your business.
"Semtech" and "AirVantage" are registered trademarks of Semtech Corporation or its subsidiaries. Other product or service names mentioned herein may be the trademarks of their respective owners.